Welcome to one of the greatest cities on the planet!
London has always been one of the most famous and exciting European cities - and not just for its free bingo! Climb aboard a red double-decker bus and enjoy tea with the Queen and her corgies at Buckingham Palace! Then, hop on the London Underground ('The Tube') for one of the best bingo bash events worldwide! You'll always have something fun to do in this non-stop 24-hour city.
To enjoy the bingo party among the sights and sounds of London, you'll need to gain a second star in Atlantic City!
Collectibles - Shadow Cards
BIG Ben
London Eye
Fish & Chips
Bangers & Mash
Pint of beer
Queens Guard
And more...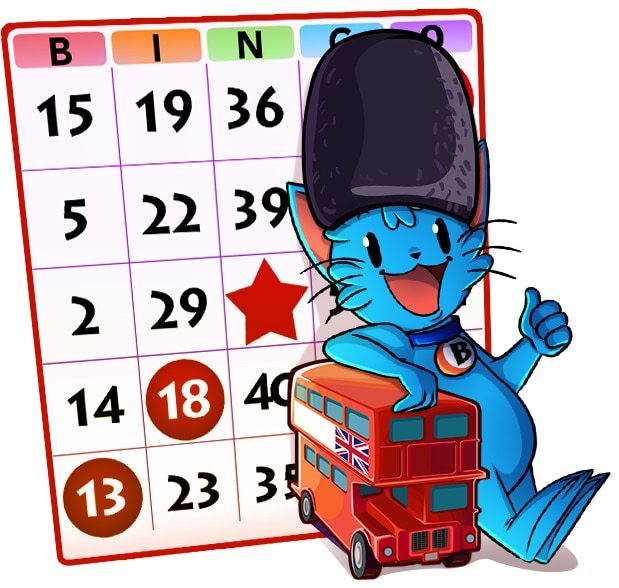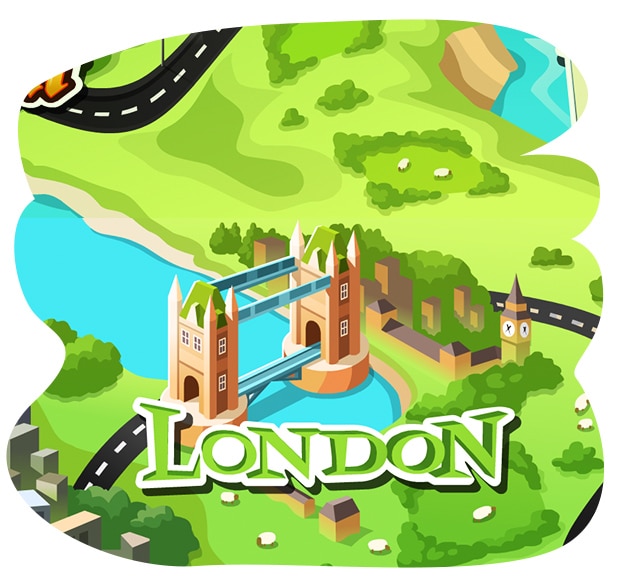 What's next on your bingo journey?
You'll be on your way to Athens... and will win a massive 125 credits!
Next room on your journey: Athens
Previous room: Atlantic City