Welcome to the only city in the world that is named after the same fruit as a computer company!
 It's New York and indeed – it's a wonderful town!
One of the greatest cities of the world and the unofficial urban capital of America, New York is a symbol modernity, cool and sophistication. To quote again Frank Sinatra, who actually quoted Liza Minnelli, "If I can make it there, I'm gonna make it anywhere."
New York is one of two rooms (other is Catalina) available for new players straight from the get-go, and the first room you can use Power-Ups.
Collectibles - Shadow Cards
Times Square
Empire State Building
Central Park
Statue of Liberty
Rockefeller Center
Madison Square Garden
And more...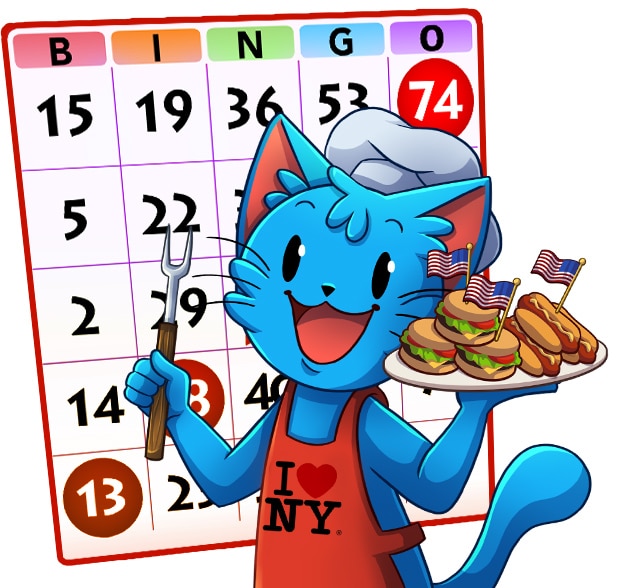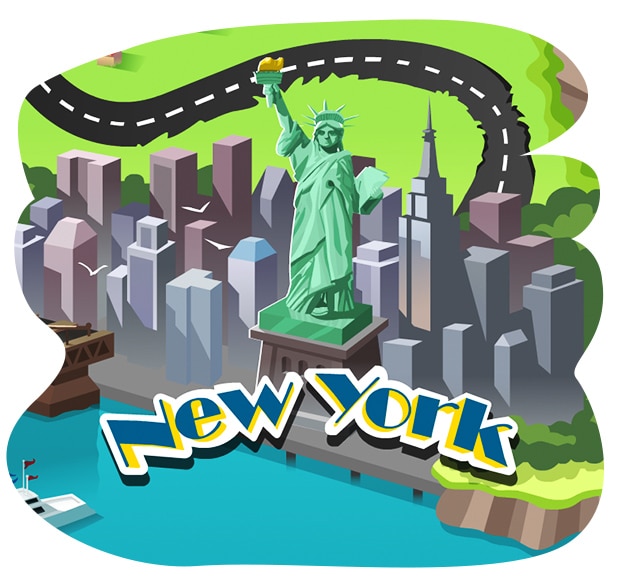 What's next on your bingo journey?
Besides the warm & fuzzy feeling of satisfaction? You'll be able to collect 2 additional Daily Credits!
Next room on your journey: Madrid
 Previous room: Catalina