Ooh lala, and bienvenue to the most romantic city in the world!
Take in and enjoy the best online bingo by the Eiffel Tower; wander along the Seine, the Louvre and more as you delight in the Parisian gourmet food on every corner. This is the place to be for a foodie bingo holiday!
Grab a glass of champagne and some escargot: to play in this free bingo room, you'll need to win two stars in Honolulu!
Collectibles - Shadow Cards
Eiffel Tower
The Louvre
Madame Pompadour
Baguette
Croissant
Beret
And more...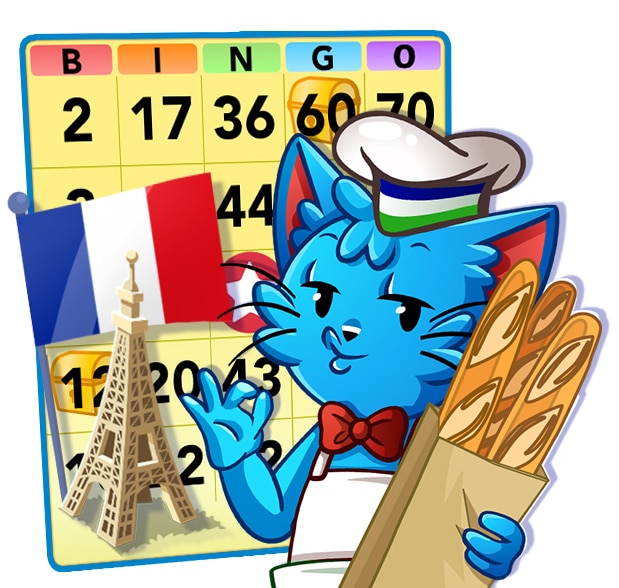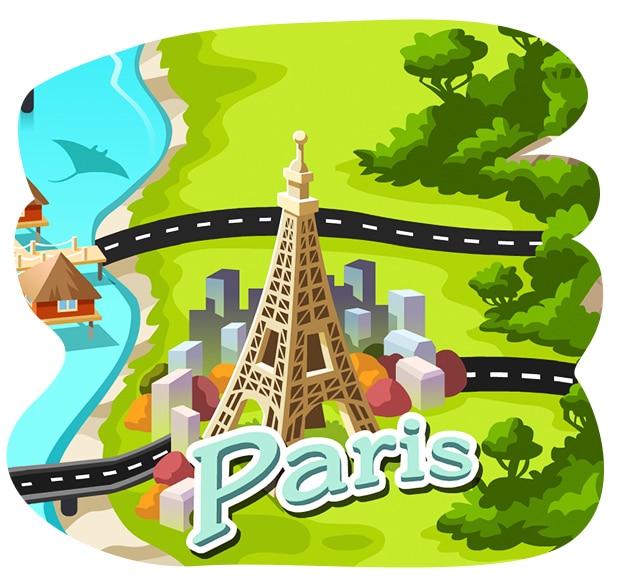 What's next on your bingo journey?
You'll be on your way to Rio...and will win a massive 400 credits! That's a lot of French bread and pain au chocolats!
Next room on your journey: Rio
Previous room: Honolulu