G'day mate - this is your Down Under bingo holiday!
Make sure to grab your boomerang and didgeridoo because you're on your way to one of the greatest free bingo games of all time! Watch out for the kangaroos and koalas, and throw another shrimp on the barbie - it's time play in Sydney's epic bingo rooms!
Sail straight over the Sydney Opera House and into the best bingo online by winning two stars in Madrid!
Collectibles - Shadow Cards
Surfboard
Great Barrier Reef
Kangaroo
Boomerang
Sydney Opera House
Koala
And more...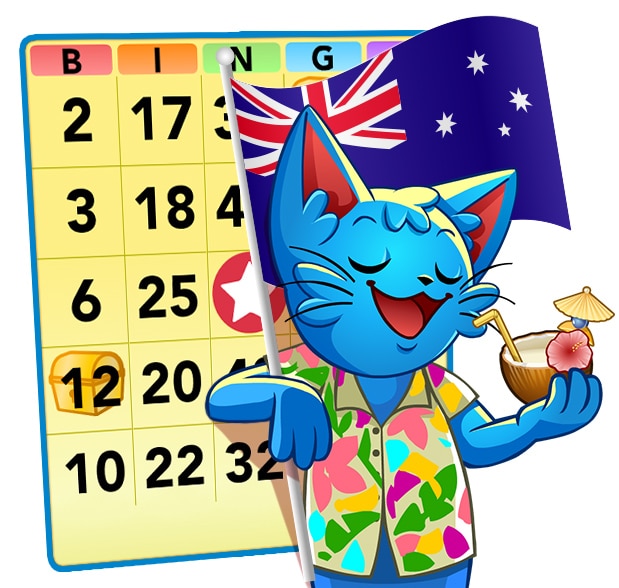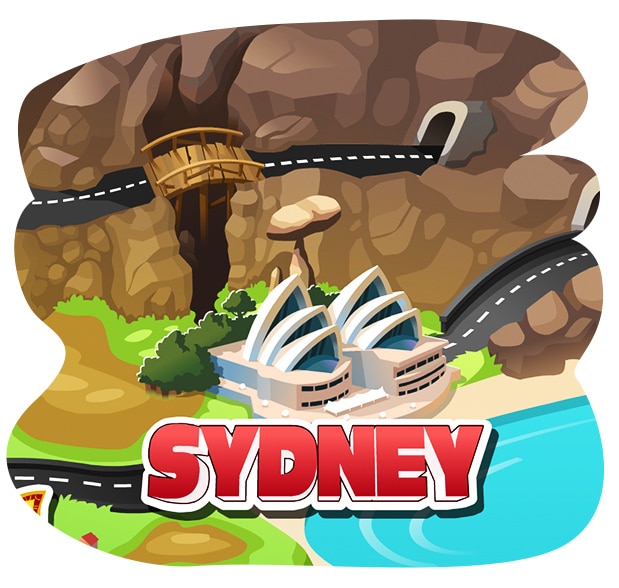 What's next on your bingo journey?
You'll be on your way to Hong Kong...and will be the proud winner of 50 credits!
Next room on your journey: Hong Kong
Previous room: Madrid